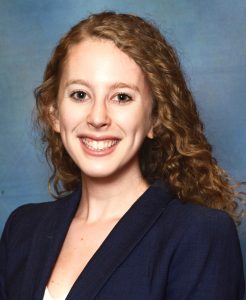 Jessica currently works at MGM Studios Inc. in Beverly Hills, California, where she provides legal support to MGM's finance and accounting teams. She primarily reviews incoming talent, director, producer, and writer agreements, as well as agreements between co-finance partners and licensors. Her position allows her to explore the nuances of the film and TV industry, while gaining exposure to new deals and arrangements nearly every day.
On her favorite part of her experience with IP Theory: "IP Theory provides such a unique opportunity that is simply unparalleled to other law journals. Part of what makes IP Theory special is that it brings together a diverse group of students who share an underlying interest in intellectual property law and an eagerness to discover, create, and publish engaging content. Likewise, one of my favorite experiences was successfully introducing IP Theory's podcast, 'Fire of Genius.' It was rewarding to be part of a team that constantly sought ways to improve and was willing to work hard throughout the process."
Her advice for law students: "Recognize what type of attorney you aspire to become, and be confident in your ability to achieve your desired career. Utilize the resources that are readily available to you as law students, such as the ability to collaborate with professors, classmates, alumni, and even the community—every connection you make during law school will serve as a foundation for a reliable and supportive professional network. Involvement in student organizations, legal clinics, journals, and/or externships will provide another avenue to foster relationships and develop a specialized skill set that will be admired by, if not expected from, future employers. Understand, though, that there are even more educational and practical experiences that are yet to be discovered; by creating your own opportunities, you will solidify your professional interests and, ultimately, your potential for success."
Jeff is a junior associate at WilmerHale in Boston, Massachusetts. He works as a part of the firm's Intellectual Property department, focusing on prosecution of patent applications and patent litigation.
On his decision to attend law school, generally, and Maurer, specifically: "I went to law school because I wanted to have a career that allowed me to constantly learn new things. Prior to matriculating, I was a high school Physics teacher and loved the challenge of explaining new concepts to a group of people that wouldn't otherwise understand it. I chose Maurer, specifically, for two reasons. First, I was drawn to the community at Maurer. When I entered the law school as a prospective student, I was impressed with the candor of the students and the willingness of faculty and staff to open their doors so we could discuss my question. Second, I was drawn by the school's strong Intellectual Property program, which I knew would give me a strong background to begin my career."
His advice for law students: "Take advantage of the opportunity to be in an environment that intentionally fosters learning. Law school is an incredible opportunity to expand your horizons and consider questions that you would not otherwise have encountered, from intellectual debates to understanding issues of social justice from multiple angles. If you take the time to focus on your own curiosities, then you will be successful in the goals you set for yourself because all of your drive will be intrinsically motivated."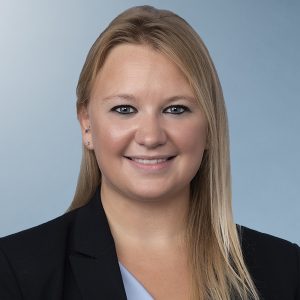 Alyssa is working as an associate in the intellectual property group at Faegre Baker Daniels in downtown Indianapolis. Specifically, she focuses on patent prosecution in a variety of industries within the mechanical and biological spaces.
On her decision to attend law school, generally, and Maurer, specifically: "I always knew I wanted to go back to school after I obtained my undergraduate degree, and I took a gap year to explore my options. I was trying to decide between a PhD and a JD and ended up choosing the JD. I almost went after a doctorate in medieval literature instead! When I applied to law schools, I focused on schools with great reviews that allowed me opportunity to explore different areas of the law outside of the criminal law world. Maurer checked a lot of boxes for me: clinics, pro bono opportunities, a supportive and collegial culture, and an outstanding faculty. It helped that I went to Indiana University for my undergraduate degree as well, so I already knew and loved Bloomington. It made the choice easy and I wouldn't have it any other way."
Her advice for law students: "(1) If an opportunity pops up during law school that you think you might be interested in, take it. Law school is a great place to try out different things and find out what you like, what work methods help you excel, and where you might want to concentrate your time and skills outside of the office when it comes to opportunities like professional and social organizations or community service. (2) Begin building your network now and keep in touch with your classmates and professors after you graduate.  Having solid support and solid resources when you enter the workforce is invaluable, whether it comes from a mentor who has been through it before or from a peer who is moving through it with you. (3) Make work fun – and start while you're in school. Finding a way to integrate fun into your work life keeps you motivated and makes effective time management achievable."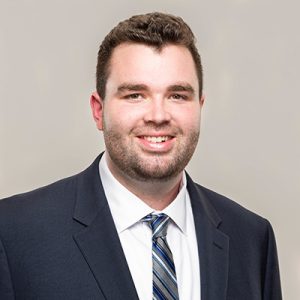 Ryan is an associate in the chemical practice group at Finnegan in Washington, DC. His practice consists of a good mix of prosecution for chemical and mechanical technologies and litigation for pharmaceutical cases. He also has writes articles and blog posts on the latest updates in patent law.
On his favorite part of his experience with IP Theory: "When I joined IP Theory, we were starting to implement some major changes by revamping the focus of the journal to hone in on online content, including short-form articles and podcasts. It was a great opportunity to help build something new and put the journal in a position to succeed in the future."
His advice for law students: "Take advantage of as many of the more practical course offerings the law school has (especially those in IP) as you can. Those are the types of experiences I have more routinely drawn from as I have started my practice. The black-letter law classes are a great way to get a foundation for the subject matter, but there is no replacement for doing the real thing."